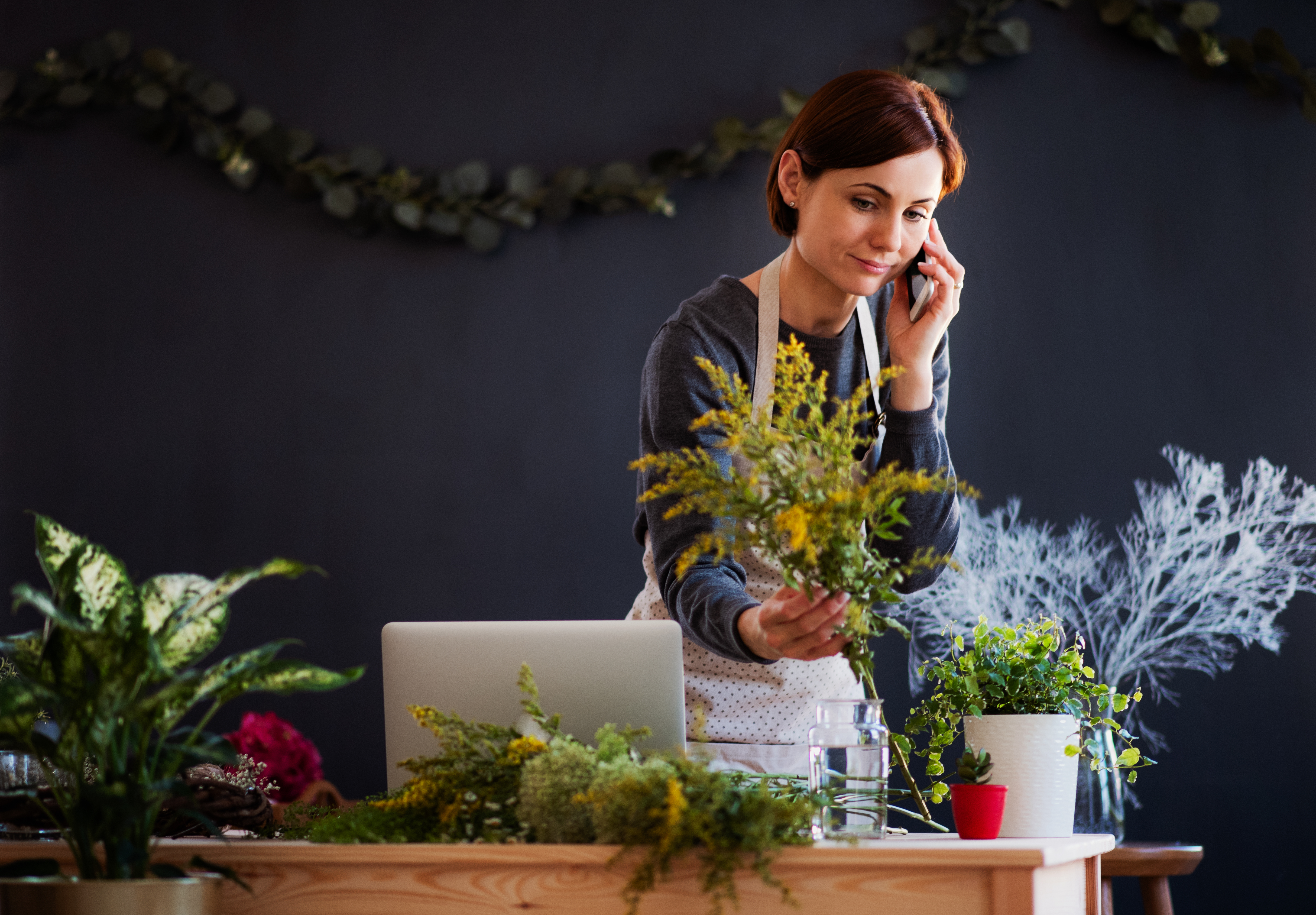 If you're a small business or start-up, you may have considered managing the finances yourself, to cut business costs. But, this is a costly mistake. Accountants are much more than 'number crunchers'. They offer a wealth of knowledge and become a vital part of your team. With dynamic skills and technology to support your business, hiring a good accountant can create real value for your business. Here, we discuss five of the ways a professional accountant can help your business flourish.
An accountant can be the crucial factor to ensure a business succeeds. 82% of small businesses fail due to cash flow problems. A professional accountant can help build solid foundations from the start-up phase. From protecting against risks and making the business more attractive to investors. Recent research from Menzies found cash flow forecasting is still a major concern for SME's in 2019. Continued support from an accountant will help your business prepare for uncertainty and find solutions to manage cash flow and inject capital.
As a business owner, you are an expert in your industry. But, you may not neccessarily be a skilled accountant equipped to handle your business finances. Being an ambitious entrepreneur means you wont have huge amounts of free time to begin with. Never mind when you are trying to juggle the pressure of figuring out the bookkeeping and accounts. By outsourcing to a qualified accountant you will have more time to focus on where your skills lie.
With a professional accountant on hand, you can be confident in your finances, so you can concentrate on growing your business. Moreover, you then have that extra time to spend with your family, hobbies or finally get a minute to rest, which is just as essential to helping your business succeed.
Minor errors in the payroll process can cause major headaches for business owners.
Having a reliable accountant makes it easier to outsource other business functions to them
.
When business growth is a primary goal, you must ensure everyone in the company is in the right headspace to progress
. This wont be easy to do if your staff are worrying about not getting paid. You, and your staff will have greater peace of mind by outsourcing your payroll to a dedicated team.
You can rest assured that your finances are secure and compliant, so you can focus on developing the business
.
As the business grows and hires more employees, the payroll responsibilities will increase. Outsourcing to a specialist Payroll team reduces the headache of a growing workforce.
At EKW Group, we offer comprehensive Payroll & Auto-Enrolment services. So, our clients can streamline their payroll processes with us and have one less thing to worry about.
Offer strategic, impartial advice
A good accountant will do more than keep track of your finances. A great accountant will be a crucial source of helpful information for your business. With multiple clients in your industry, your accountant will have first-hand experience of what it takes for a company to succeed. They have extensive knowledge and, an in-depth understanding of your company's financial situation. So, it makes sense to ask them to help put all the pieces together and help create a strategic plan for your business. Accountants are able to offer unique insights, just by having an objective perspective on your business. Always look for an accountant that can offer a comprehensive package, from bookkeeping to tax returns. This means they can see the full picture and offer more effective advice in the long run.
Grow your professional network
An accountant can help maximise success in many different areas of your business. One of the best strategies for growing your business is making the right connections. Your accountant will be able to point you in the right direction of valuable connections for your business to develop. Even better, they should be willing to help set up and nurture these relationships to help market and spread the word of your business. As a proud member of ETL Global, we are linked to a global network of professional services. Our integrated approach means we provide our clients with expert knowledge and connections across a diverse range of services.
EKW Group specialise in accounting, payroll and business solutions. For more information on how we can help grow your business, speak to a member of our team.
Contact Us