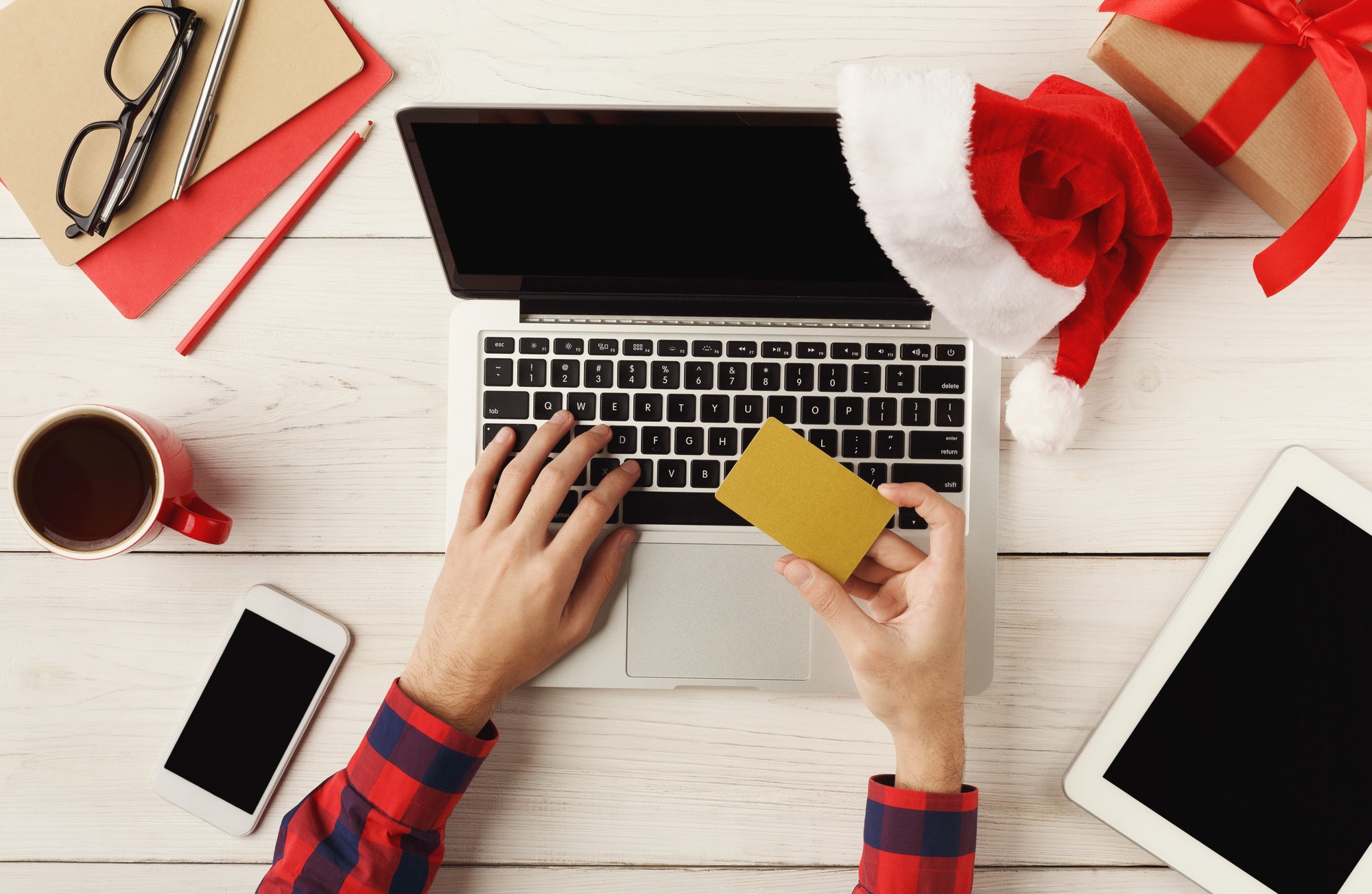 In support of Stress Awareness Week (4-8 Nov) we want to recognise the hard working small business owners during the hectic Christmas period. Find our top tips to survive the holiday stress in your small business…
If it works for Santa, it can work for you. Start the festive period with a clear plan of tasks and deadlines you need to complete.
The Christmas rush is real. Increased sales are great, but if you aren't able to meet the demand it can be a real Nightmare Before Christmas. Enlist your own little helpers to make sure you can keep up with the extra workload. Whether it be temporary staff or asking friends and family to help out where they can, an extra hand at Christmas can keep spirits high.
Be clear about Christmas opening hours
If your office will be closed over Christmas, make sure your employees and clients are aware. Give plenty of notice to your staff so they can plan their workload and make sure everything is ready for the Christmas closedown. Add your Christmas opening hours to your email signatures and out of office replies. Post on the company social media channels and website. Don't forget to update your Google business page with your Christmas schedule too.
We often talk about the importance of cash flow for your business. However, when December comes around, it can be easy to get swept up with the Christmas parties, bonuses and gifts for your employees and clients. Your Christmas celebrations may have the best intentions but they could backfire if you don't have enough cash available. 
Speak to your accountant to get a good understanding of your current cash flow situation. As a result, they can help you make a plan and highlight any anticipated costs over the next few months. Then you can set a realistic budget for your Christmas expenses.
Before you do decide on your budget for Christmas gifts. Stop, and consider the real value of your generosity. Put in the time to give presents that mean something to your clients and think about the businesses you want to support. A well thought out gift can improve your brand image and avoid being wasted in the office pile of miscellaneous branded pens, keyrings and generic gifts. Instead, invest your money into supporting local businesses or donate the money to a local charity in lieu of gifts.
Remember what Christmas is about…
Although it is probably a hectic time for your business, make sure to schedule some downtime, and stick to it. You may choose to spend time with family, take a Christmas break or just switch off. Whether putting up the tree or exploring Christmas markets, take some time to enjoy the most magical time of the year.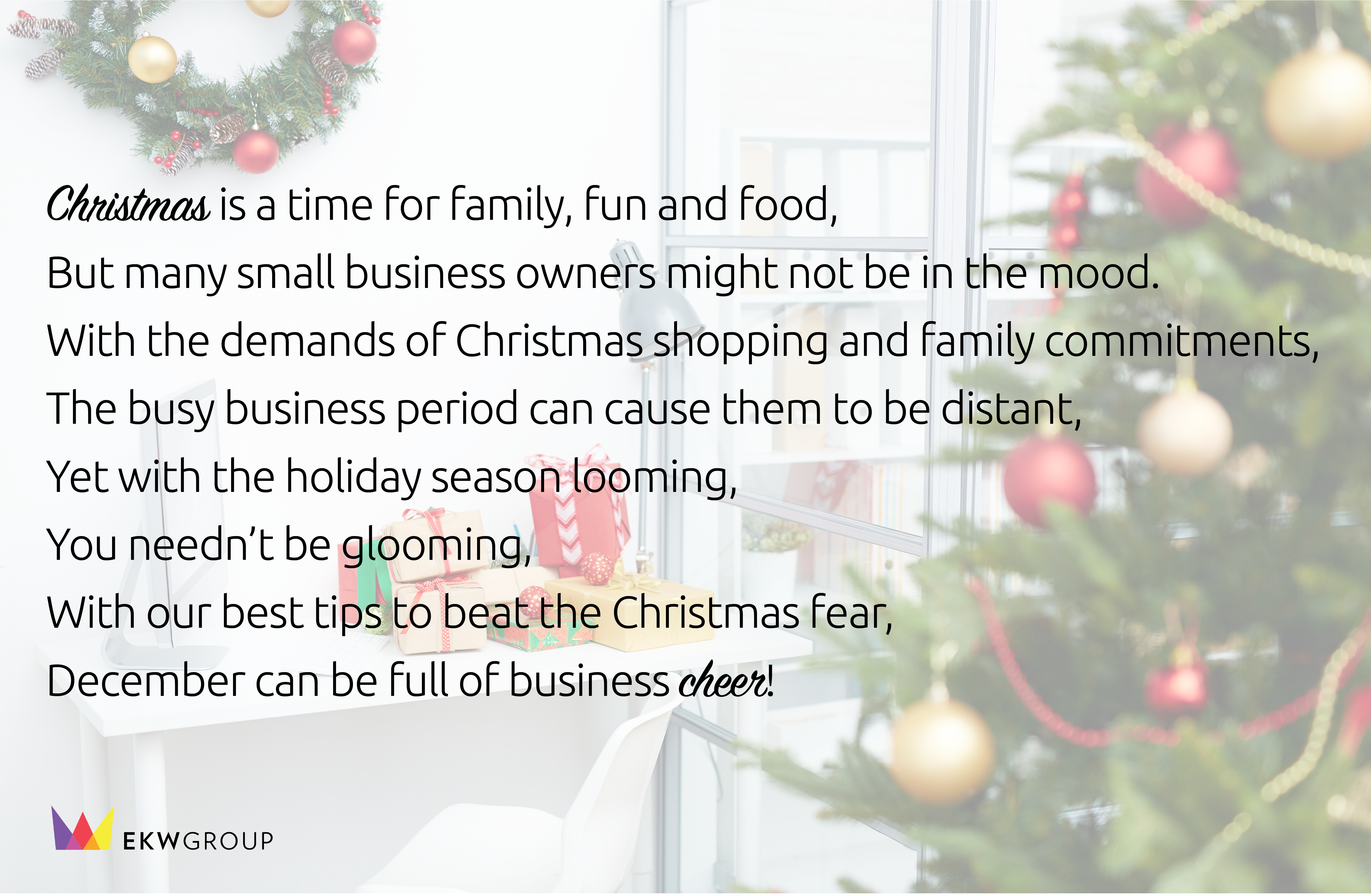 EKW Group can help make your Christmas merry! Speak to our team today to find out how our accounting solutions can help your business.
Contact Us