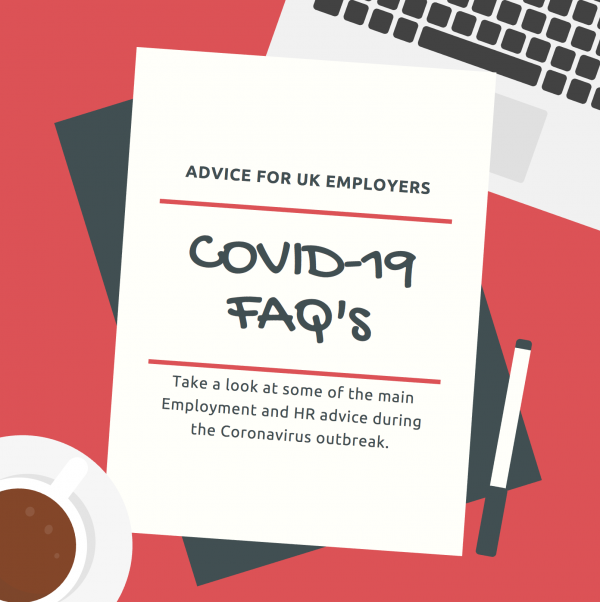 The World Health Organisation has now declared Coronavirus as a global pandemic and the number of cases across Europe continues to rise. As an employer, you may be wondering what your responsibilities are and how you can protect your employees during the recent outbreak.
To help manage and contain the risks Emma Pary, Director of HR has answered some important questions. These Q&As should help provide you with clarity whilst the country prepares to enter the "control" phase of the Coronavirus response.
HR plays a vital role in controlling the serious nature of this pandemic and the impact it may have on your workforce. Maintaining open lines of communication with staff is essential. All employers should be educating employees about the coronavirus, including its symptoms and risks, and mitigating steps recommended by relevant health authorities.
The latest government guidance outlines that individuals who are experiencing symptoms of COVID-19 infection should stay at home for 7 days.  The symptoms are: a high temperature (fever), a new, continuous cough, difficulty in breathing. If an employee develops any of these symptoms, please ensure they self isolate. If someone lives in a household and is the first to have symptoms, they must self-isolate for 7 days. Everyone else in their household must self-isolate for 14 days.
Very important to know that employees and workers must receive Statutory Sick Pay due to them if they need to self-isolate because:  
they have coronavirus

they have coronavirus symptoms, for example a high temperature or new continuous cough

someone in their household has coronavirus symptoms

they've been told to self-isolate by a doctor or NHS 111
Coronavirus
Covid-19 is presenting unique and unprecedented challenges for employers who have to cope with often complex HR and data protection related issues in a rapidly escalating crisis.
Employers are anxious to ensure continuity of their business, the health and safety of their employees and compliance with data protection obligations where these arise. Download our FAQs
HR Specialists
We offer straightforward, practical advice to guide you through what is now a global pandemic. So you can be reassured you are getting the best, most relevant advice based on the latest UK advice. Speak to a consultant now and take the stress, worry and risk out of your HR. Call 01942 816 512 or email HR@ekwgroup.co.uk