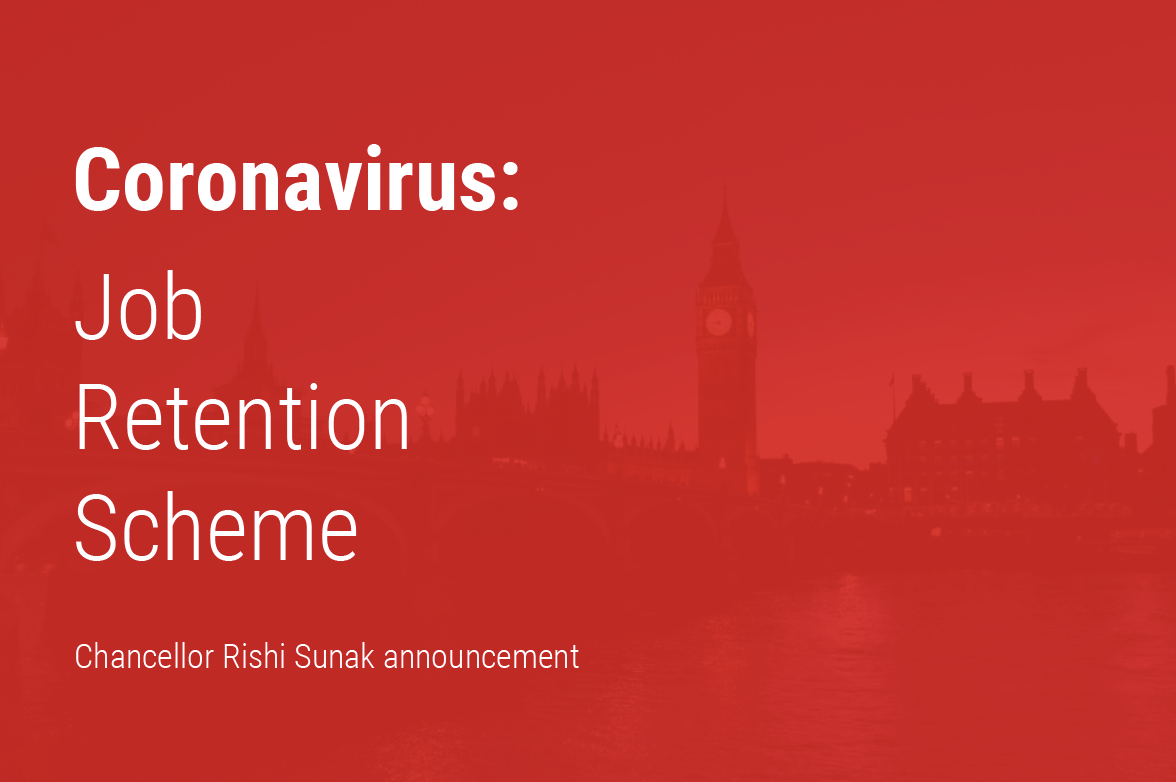 UPDATE – 4th  April 
The government have provided further clarification and guidance for the Coronavirus Job Retention Scheme (CJRS). We have updated our guidance in line with these latest notifications. A few of the main points to note are:
Employees can start a new job when on furlough (if allowed under the old employment contract).
Furlough agreements need to be made in writing and kept for 5 years.
Employees can be furloughed multiple times, subject to each furlough period being a minimum of 3 weeks.
Although the claims process isn't confirmed, payments will be made direct to organisations UK bank accounts.
Company directors can be furloughed but can still perform their statutory duties but not other work for the company.
Employers can reclaim 80% of compulsory (presumably contractual) commission from past sales back from HMRC, as well as basic salary.  Applicable to car salesmen and estate agents.  
Salary sacrifice pension employee contributions will reduce the reference salary (100% salary)
Claim for your employees' wages through the Coronavirus Job Retention Scheme https://www.gov.uk/guidance/claim-for-wage-costs-through-the-coronavirus-job-retention-scheme#history
Support for businesses through the Coronavirus Job Retention Scheme
First announced by the Chancellor on 20 March 2020. Under the Coronavirus Job Retention Scheme, all UK employers with a PAYE scheme will be able to access support to continue paying part of their employees' salary for those that would otherwise have been laid off during this crisis.
This applies to employees who have been asked to stop working, but who are being kept on the payroll, otherwise described as 'furloughed workers'. HMRC will reimburse 80% of their wages, up to a cap of £2,500 per month, plus (not including) the associated employer NICs and minimum auto-enrolment pension contributions on that wage.  Fees, commissions and bonuses are not included.
This is to safeguard workers from being made redundant.

The Coronavirus Job Retention Scheme will cover the cost of wages backdated to 1 March and is initially open for 3 months, but will be extended if necessary. HMRC will set out more details shortly.
As a client you have access to our Legal, HR and Business advice. Call us on 01942 816 512 or email info@ekwgroup.co.uk for more information and advice.
COVID-19: Support For Businesses
The Chancellor has set out a package of temporary, timely and targeted measures to support public services, people and businesses through this period of disruption caused by COVID-19.The new measures are said to benefit over four million of our most vulnerable households. This includes a package of measures to support businesses.
Coronavirus Business Interruption Loan Scheme Applications Now Open For SMEs
Monday 23 March 2020 marks the launch of the Coronavirus Business Interruption Loan Scheme (CBILS) to support SMEs across the UK. Find out how CBILS can help you and how to apply.